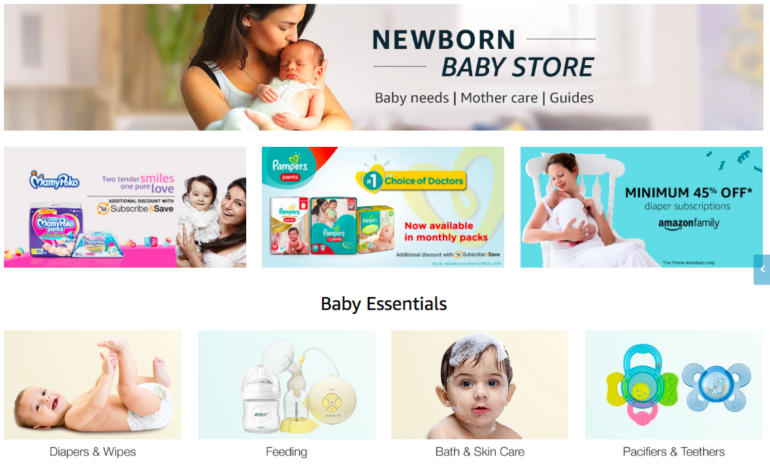 Woah! What an amazing feeling it is to have a baby in a womb! These 9 months are yours and only yours. You and your baby are like two souls dwelling in one body. Isn't it? You are so excited that you can not resist yourself from shopping baby's stuff. This usually done after the second trimester say after having your baby shower.
Although it isn't compulsory but usually 6 months are at risk to get miscarriage and in which first 3 months are at higher risk. Even doctor suggest for bed rest in some cases. On another side last 3 months are bit boring and again to make things excited we can do something like identity baby name gender-wise, go for photoshoot indoor and one photoshoot outdoor may be at beach side, garden, fort side, roadside, society terrace and all beautiful places you wanted to go.
Going to the hotel at 1-2 am will be a great idea under the name of craving… lol. So by buying baby's stuff with your 'patidev', friends and dear family on chat. Share as multiple options for infant baby clothing, cradle cloth, feeding items like a bottle, bottle cover, nappy bag, mat and wrapper or swaddle which you can use from day 0. Mosquito net set, bedding set, play mats, Nappy, diaper, soap, rash cream, power, massage oil.
Most of the new age doctor recommend safe products; premium brand like Johnson and Johnson, Himaliya, chico, avent Dr. brown, and there is long list. Enjoy your time spoil yourself.! Now its important to know that you buy limited stuff only indeed whether its girl or boy. Buying Love Baby products like newborn baby's kit where cream, lotion, shampoo few pair of clothes, cap and nappy are included in a kit, also add wrapper, cutter for baby's nail, baby bag. Apart from this get ready to shop for maternity bag items.
This is for all women come join our influence program or try to start a new business with us.
So all you women there believe in yourself figure out what works for you & do that. We need to put our shoulders on the wheels to give your best shot; at success, wealth, happiness which show 'you as you' and 'more you step into the New You' will be 'Real You.'
Have a look at our Instagram handle or visit our Facebook page. Get first hand experience from our Website or just stay connected to our Whats App Group.